The Global Blockchain Congress - Finally in Asia!
---
The Global Blockchain Congress - Southeast Asia edition is a closed-door, by invitation only, exclusive event that connects, via pre-arranged and pre-scheduled one-on-one meetings, crypto projects that are raising funds with pre-qualified investors from all over the world.
This exclusive event is powered by the previous 9 editions of the Global Blockchain Congress held in Dubai.
WHY SHOULD
STARTUPS
ATTEND?
---
Raising funds is no easy task. It takes a lot of time, effort, and money to meet with the right investors. The Global Blockchain Congress reduces time and cost for you by connecting you with the right investors at the right time. Startups will:
WHY SHOULD
INVESTORS
ATTEND?
---
Our event is the ideal platform to learn all about the new trends in digital assets investment, explore investment opportunities and meet some of the most amazing entrepreneurs and founders from all over the world.
Investors will:
WHY SHOULD
GOVERNMENTS ATTEND?
---
Understand Blockchain Technology and Digital Assets, engage with its ecosystem and nurture solid cooperation in order to be able to properly legislate and govern.
WHY SHOULD
ENTERPRISE ATTEND?
---
Blockchain Technology will affect every business and industry. Your company needs to understand how to leverage blockchain to maintain a competitive advantage.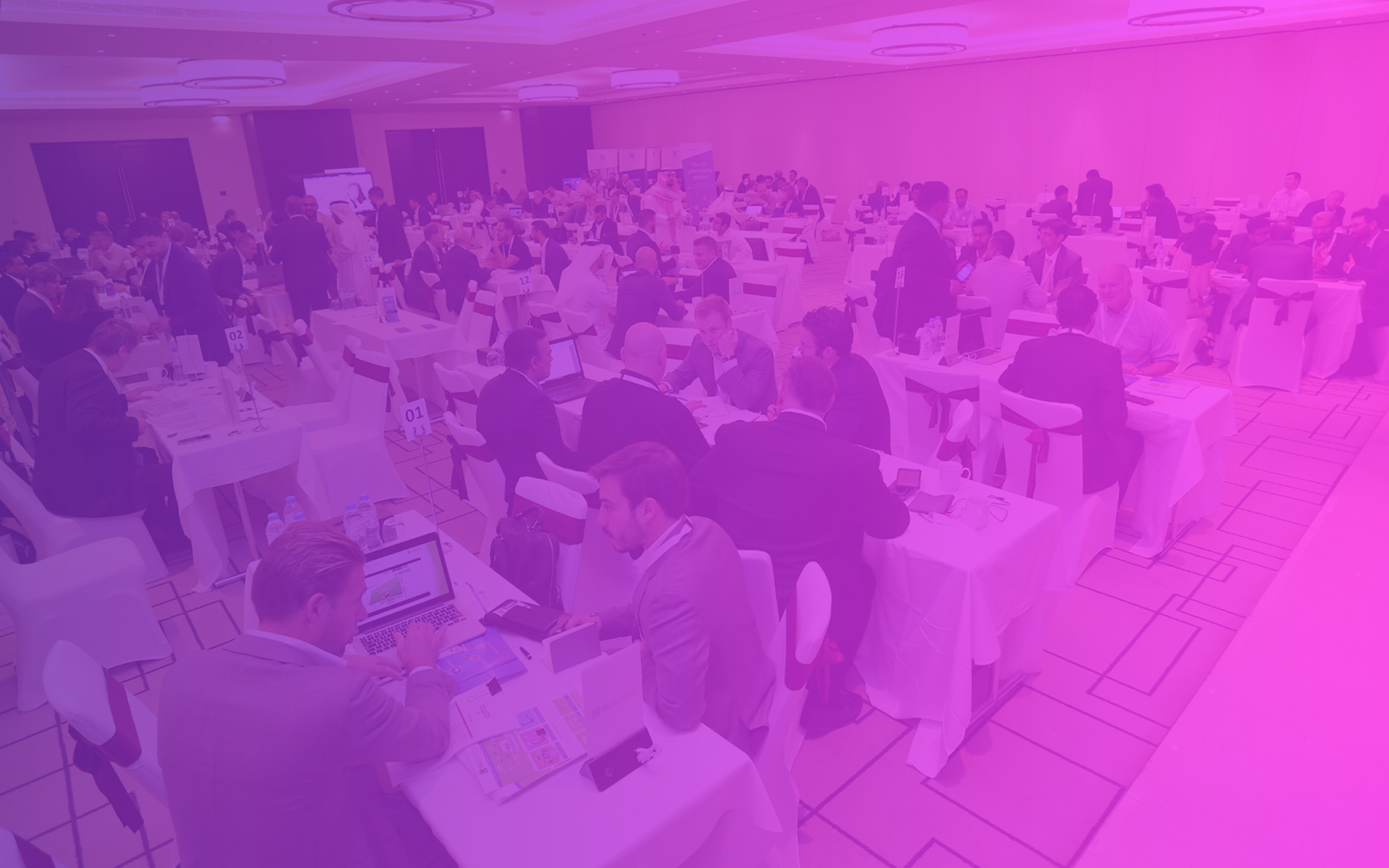 Pham Quoc Hoan
Deputy Director General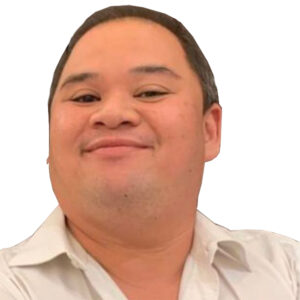 Agustino Wibisono
CEO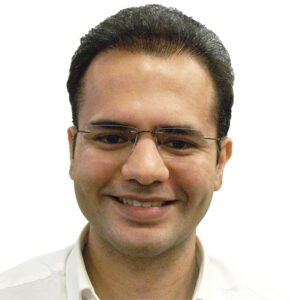 Amit Mehra
General Partner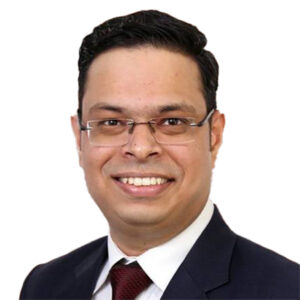 Arpit Sharma
Vice President, Global Enterprises
Chris Maehl
CIO
Cris D. Tran
Chief Strategy, Vietnam – Huobi Global
Dang An Phuong (Jenny)
Head of BD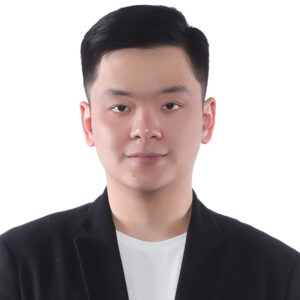 Darrel Wijaya
CTO
Dhaval Parikh
Fund Partner
Don Phan
Web3 Business Development Manager
Duc Trinh (Grey)
CEO
Egie Septiana
CEO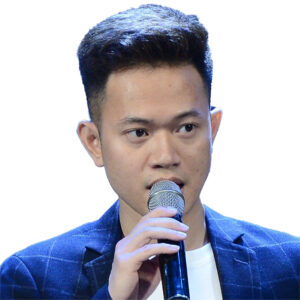 Erik Chu
CIO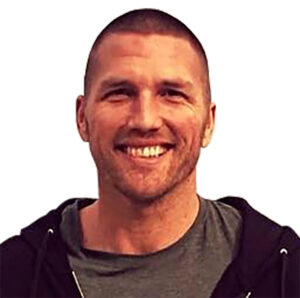 Jamie Thomson
CEO
Jason Vu
CSO
Jay Moore
CMO
Jimmy Nguyen
Founding President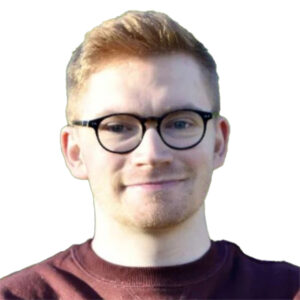 Johnny McCamley
Founder & CEO
Jose F. Pereira
Investment Analyst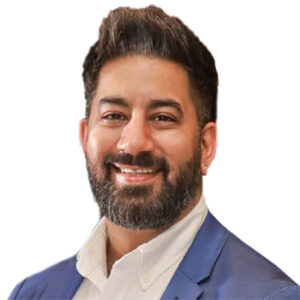 Kavi Saglani
Senior Vice President, Marketing & Communications
Kim Lee
COO & Co-Founder
Kirsten Coppoolse
COO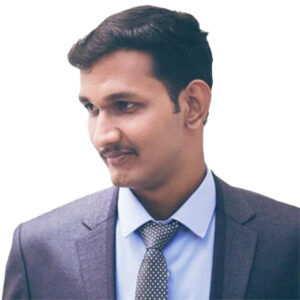 Kirubakaran Reddy
Founder
Linh Han
Partner
Lukas Nguyen
Co-Founder
Lynn Hoang
Director of Southeast Asia
Marieke de Ruyter de Wildt
Founder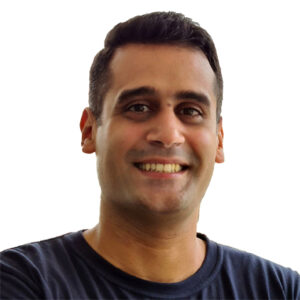 Marouen Zelleg
Director
Massimo Moretti
Founder & CEO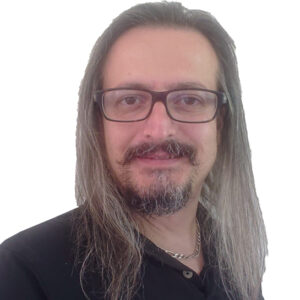 Mauricio Silvestris
CEO
Michael Holdmann
CEO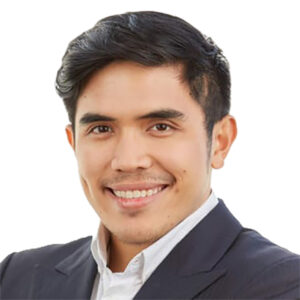 Mikhail Jon Peñalosa
CEO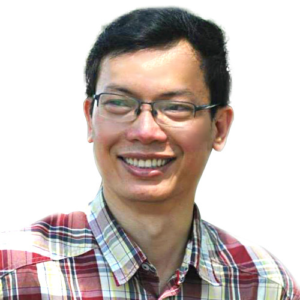 Ph.D Dang Minh Tuan
Chairman
Ph.D Dinh Ngoc Thanh
CTO, GFS Ventures
Ph.D Thomas Lang
CEO
Pranav Sharma
Managing Partner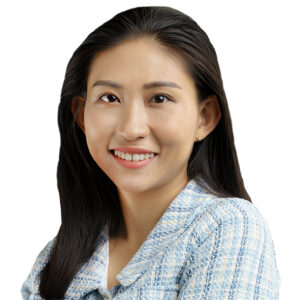 Riley Tran
NEAR, Country Director - Vietnam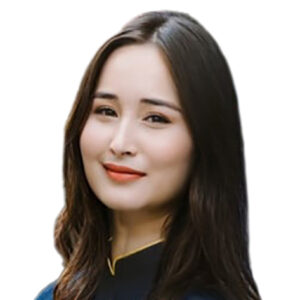 Sasha Mai
Head of Business Development
Scofield
Founder & CEO
Stefano Virgilli
Partner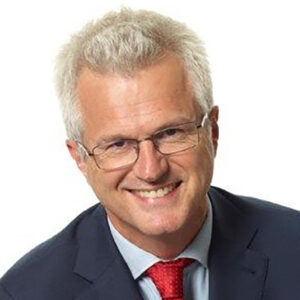 Thibault Verbiest
Founder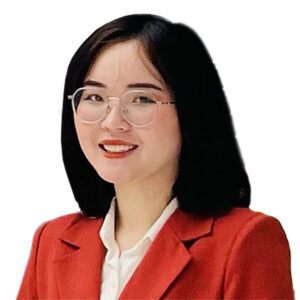 Thu Uyen Le (Leona)
Head of Partnerships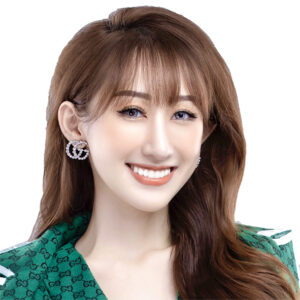 Tienee Huynh
President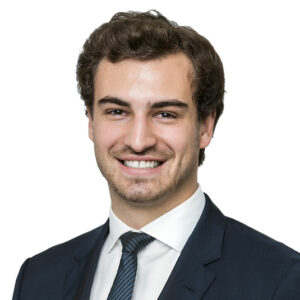 Tobias Bauer
Principal
Tony Tran
CEO
Tudor Holotescu
Founder & CEO
Vickaash Aggarwal
CEO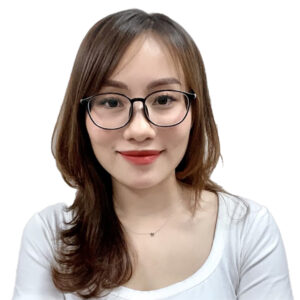 Vivian La
COO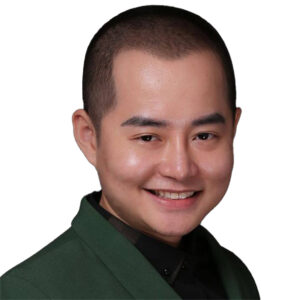 William Do
CEO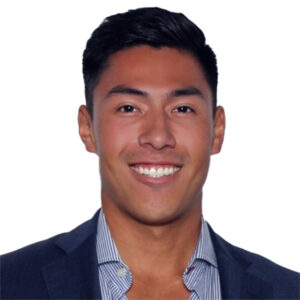 William Szamosszegi
CEO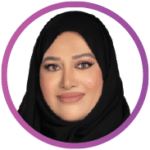 H.E. Dr. Marym Al Suwaidi
CEO
Securities & Commodities Authority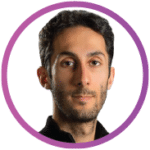 David Namdar
GP, Coral Capital
Co-Founder, NFT.com


Ralf Glabischnig
Founder & Board Member
Crypto Oasis
Jamie Thomson
CEO
Vulcan Forged
H.E. Ahmed Bin Sulayem
Executive Chairman & CEO
DMCC


Gaurav Dubey
Founder & CEO
TDeFi & O1ex


Saeed Al Darmaki
Founder
Sheesha Finance
Bijan Alizadeh
Partner
Cypher Capital


Dr. Marwan Alzarouni
CEO
Dubai Blockchain Center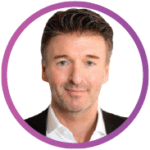 Hubertus Thonhauser
Chairman of the Board
Tezos Foundation


Mattia Mrvosevic
Partner
Eterna Capital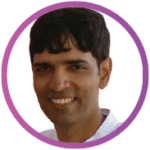 Pranav Sharma
Founding Partner
Woodstock Fund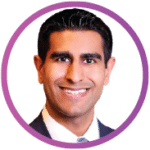 Aly Madhavji
Managing Partner
Blockchain Founders Fund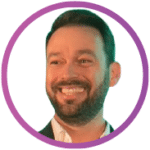 Josef Holm
Founding Partner
Draper Goren Holm


Mohammad Alblooshi
Sector Head
Fintech & Innovation, DIFC
Denko Mancheski
CEO
Reef Finance
Once again the Global Blockchain Congress organized by the Agora Group was phenomenal. The event organization was extremely professional and the lineup of speakers, investors and projects was top class. This was our second event we attended with Agora, and we are already preparing for the next event! We took all the feedback from last year and managed to come first place this time round. They have helped Legion Network go to the next level. Our team loved the experience once again and all I can say is, make sure you attend the next event. The value provided is unmissable. We have built a great relationship with Agora, and their team. They truly understood what we came to the event to achieve and helped from start to end. We have built some incredible relationships in the blockchain field just by attending these two events. Thank you once again to the whole of the Agora group! Athar Ahmed - Legion Network, CEO

The Global Blockchain and DeFi Congress events set the gold standard in investors conferences. From the caliber of the speakers & panelists to the white-glove service provided by the organizers; any investor, project or thought leader in the space should strongly consider participation. Meetings were tailored exactly to our needs and the partnerships we formed from the events are invaluable. We will regularly be attending all of these events moving forward. Thanks again to Hadi, Rim and the rest of the Agora Group team!

When we participated in the 1st edition of the Global Bockchain Congress, we were able to secure funding and partnerships that allowed us to get to where we are today. To all the Blockchain projects, whether in the early or advanced stages, we assure you that the Global Blockchain Congress experience is unlike any other summit. This Congress is an exclusive, closed-door opportunity to connect with the greatest investors from the MENA region.

I truly appreciate when i come across such a professional and helpful team, the event was such a smooth process from the very start, the planning, to organizing with all stakeholders, team reminders and the final execution all has been with the highest standards.

We have been Investing in Crypto Ventures for years now including participating in unique and well-known projects right from their seed days. What Agora does is provide a trust-worthy platform for funds like us to engage with the choicest of projects and get an early access to either partner with them, or, participate in their funding rounds. More importantly, they bring "trust" to this process, which is a crucial factor. Looking forward to participating in more such events in the future.

As an early stage startup, Agora's model of connecting great projects directly with a fantastic set of investors in a tightly held event and over one-on-one meetings is very unique and extremely rewarding. The feedback, interests and partnership that are possible because of this format of engagement, makes it unique and trust-worthy. Not only is Agora able to bring together the comprehensive set of investors and ventures together, but they are hands on when it comes to making sure    and mutually productive event for investors and startups alike.

Our experience with Agora was exceptional. Every promise exceeded, every opportunity to engage with the right funds exploited. But the real key was that it was all so well curated. Having done so many of these events I have never had such a high hit rate! Of the 22 funds we spoke to we had 20 with a strong fit. The dinner was a hit and the time we enjoyed in the Cleopatra Suite will create lifelong relationships.

There are roughly 4 blockchain events daily somewhere in the world which make it difficult for good projects to raise capital and actually present to real investors. Agora has been one of a few companies that connects entrepreneurs and investors directly and adds real value! Not only do they connect investors and entrepreneurs but with style, class and professionalism!

I always admire the events organized by the Agora Group and the 8th edition of the Global Blockchain Congress was one such initiative. Being a partner at NewTribe Capital, we always struggle finding new investment opportunities in the top growing startups that could deliver us long term benefits but the 1 on 1 format implemented by this event was unique and very efficient indeed. I'd recommend this as a must attend event.

Pitches are good and all, but have you ever sat on a table for 8 hours with 30 minutes one-on-one meetings with 50 rotating investors? Agora is next level. I went to this conference last year, and it was like speed dating with investors. THIS IS EXACTLY HOW IT SHOULD BE. If you're in #Dubai or can get there, and are looking to raise funds for your project, this is your jam.

Thank you very much for hosting such an amazing Congress! Safe Haven was extremely pleased with the networking opportunities provided by Agora at the Global Blockchain Congress in Dubai - communication was clear, smooth, and concise. Our primary goal was to increase awareness about the importance of decentralized inheritance and personal backup plans, via Inheriti, which was facilitated well with the guidance and assistance of Agora's organization skills. Many angel investor and venture capitalist meetings were hand-picked by Agora to match sought services and blockchain technology that we provide. Accommodations pertaining to lodging/catering was above expectations and all levels of comfort were taken into consideration. We strongly recommend other blockchain projects to attend congresses held by Agora in the future.

It was our pleasure to be a part of the 9th Global Blockchain Congress. We can definitely see the efforts Agora Group has put into hosting such a well-organized event. Attracting hundreds of investors, projects and influencers from all around the world to join, display and discuss in the meetings has never been easy. The "speed-dating" format of bringing projects to investors directly, showcasing the ideas and products, along with getting insights and viewpoints on the industry from experienced individuals definitely benefitted both startups, VCs, & advisors.

Agora's 9th Global Blockchain Congress was a big success. Congratulations to the team for continuously improving the event and turning it to one of the best global conferences. We are glad to have been part of the event and started for the first time the X - Competition, a global blockchain startup competition. Out of hundreds of projects we have been able to pinpoint the startups with the highest potential and are now supporting them on their path to success.
WHY VIETNAM?
Vietnam is an emerging startup market with the best growth potential in the region. The country's GDP is forecast to grow at a rate of 4 per cent in 2021, the highest in Southeast Asia. Foreign inflows into the country is estimated to reach about $20 billion despite the negative impact of the COVID-19 pandemic.
The legal framework for Vietnam's digital economy has been established and gradually improved. This, coupled with Vietnam's efforts to improve investment climate and ease administrative procedures, helps lure more investment capital into the local startup scene.
According to the Southeast Asia Startup Ecosystem 2.0 report by Golden Gate Ventures published earlier this year, Vietnam will emerge in 2022 as the third-largest startup ecosystem in Southeast Asia along with Singapore and Indonesia. Vietnam has already solidified its growing prominence in the region. In 2022, the number of Southeast Asia-focused venture capital funds will put more eort into early stage investments in Vietnam, and it will continue to grow in the next 10 years.